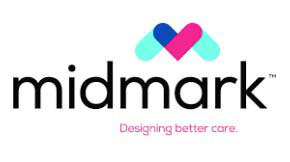 The newest Midmark M9 autoclave model was recently updated and released in late 2019. 
The sleek, modern design has upgraded capabilities, for better functionality and performance.
Improved Drying
Advanced Compliance
Reconfigured Sterilization
Updated White Color
Pouch Rack Included
Digital Datalogger
Low water indicator light tells you when the reservoir level is too low
A door-ajar light tells you if the door is not securely closed
LED display shows the temperature of the unit during heat-up and time remaining during cycles.
Lights turn on progressively during filling, heating, sterilizing, drying and complete stages.
Easy to fill and drain water – located at the front of the machine
A large capacity water reservoir means you fill it less often!
Four stainless steel trays come with the unit (two large, two small)
Easy-to-read pressure gauge and electronic controls offer simple operation and reduce downtime
Printer and Datalogger are sold separately.
Chamber Size: 9″ x 15″
Volume: 3.5 gal (13.4 L)
Dimensions (L x W x H): 20.4″ x 15.3″ x 15.38″
Trays: 4
Tray Size (L x W x H):   Qty 2: 12″ x 7.3″ x 0.8″    Qty 2: 12″ x 5.6″ x 0.8″
Standard Unwrapped Cycle Time: Cold: 30 Min & Hot: 14 min
Voltage: 115V
Frequency: 50/60
Current: 15A
Shipping Weight: 81 lbs
Minimum Countertop Area: 15.3″ W x 17.9″ D
Low water indicator light tells you when the reservoir level is too low

A door-ajar light tells you if the door is not securely closed

LED display shows the temperature of the unit during heat-up and time remaining during cycles.

Lights turn on progressively during filling, heating, sterilizing, drying and complete stages.

Easy to fill and drain water – located at the front of the machine

A large capacity water reservoir means you fill it less often!

Four stainless steel trays come with the unit (two large, two small)

Easy-to-read pressure gauge and electronic controls offer simple operation and reduce downtime

Printer and Datalogger are sold separately.

Chamber Size: 9″ x 15″

Volume: 3.5 gal (13.4 L)

Dimensions (L x W x H): 20.4″ x 15.3″ x 15.38″

Trays: 4

Tray Size (L x W x H):   Qty 2: 12″ x 7.3″ x 0.8″    Qty 2: 12″ x 5.6″ x 0.8″

Standard Unwrapped Cycle Time: Cold: 30 Min & Hot: 14 min

Voltage: 115V

Frequency: 50/60

Current: 15A

Shipping Weight: 81 lbs

Minimum Countertop Area: 15.3″ W x 17.9″ D