AdvanCheck Premium Soft Crepe Sterilization Paper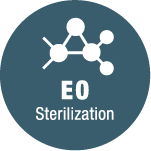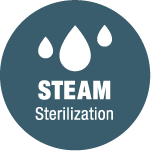 MAIN CHARACTERISTICS
100% cellulose material
Soft grades for higher stretch and easier folding
STERILIZATION METHOD
Steam
EO
APPLICATION
Sterilization wrap, particularly for small trays
CONFORMS WITH
ISO 11607-1
EN 868-2
 AdvanCheck Premium SoftCREPE
STANDARD TEST METHOD
UNIT
TYPICAL VALUE
Substance
ISO 536
g/m²
60
Thickness (Bulky material)
ISO 12625-3
μm
240
Tensile Strength MD
ISO 1924-2
kN/m
2.10
Tensile Strength CD
ISO 1924-2
kN/m
1.30
Burst Strength
ISO 2758
kPa
150
Tearing Strength MD
ISO 1974
mN
900
Tearing Strength CD
ISO 1974
mN
1000
AdvanCheck sterilization wraps are high quality Sterile Barrier Systems for CSSDs in hospitals and clinics.
Our production is 100% healthcare dedicated.
AdvanCheck Premium SoftCREPE wrapping materials offering the best bacterial barrier and the most cost effective and environmental friendly solution.

COMPOSITION
Belongs to family of products made of > 95 % cellulose
SUITABLE FOR THE FOLLOWING STERILIZATION METHODS:
o Steam
o EO
o Low temperature
o Steam Formaldehyde (LTFS)
APPLICATION
For small and medium-size trays, light packs, instrument kits
Weight: up to 3 kg (for double layer packaging).
Inner wrap for reusable containers.